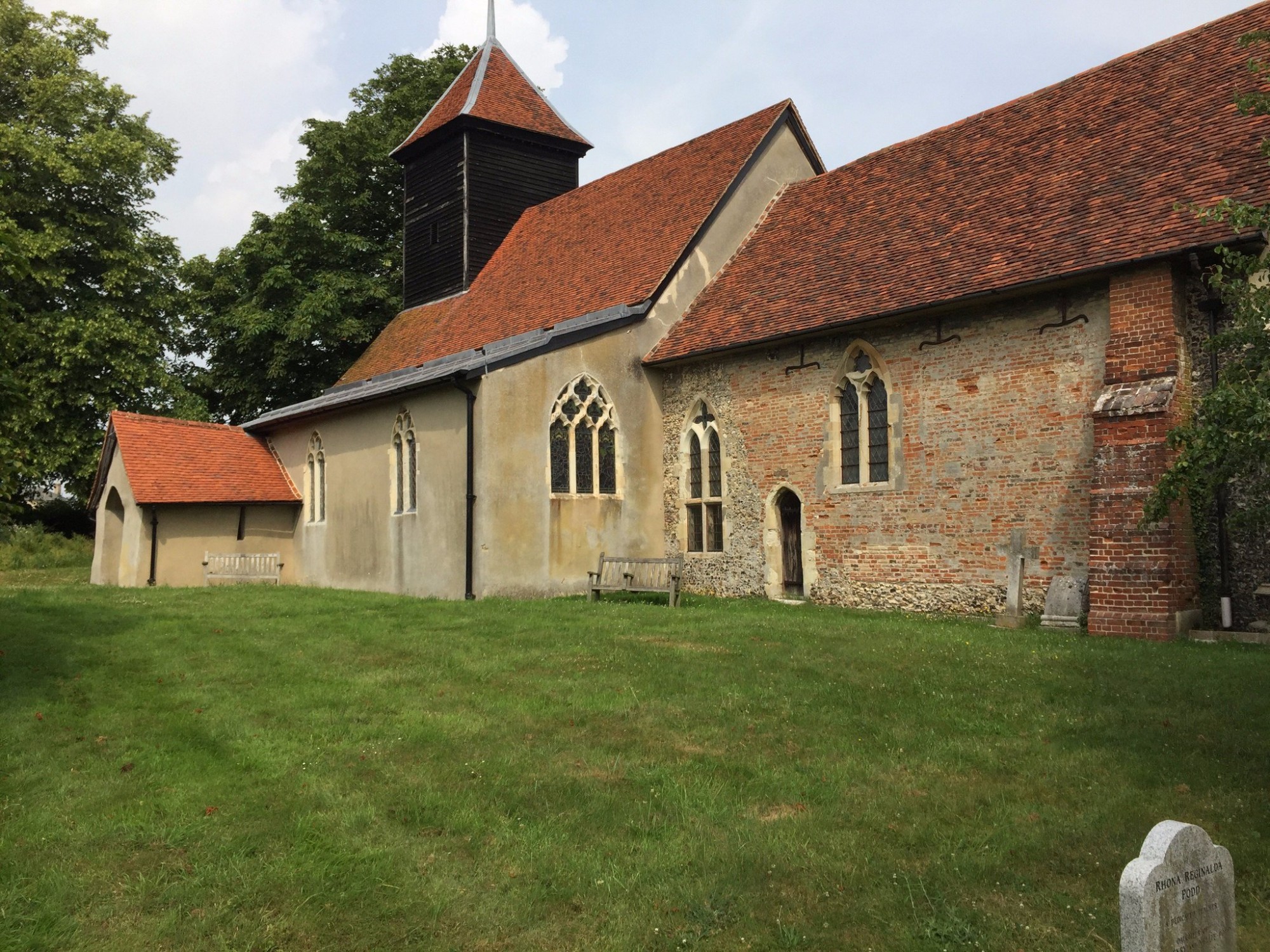 Autumn Study Day
Saturday 6th October 2018
Our next Study Day will be held on Saturday 6 October 2018 when Dr Christopher Starr will be giving talks in five of our favourite medieval churches:
St Andrew's, Wormingford, CO6 3AZ.
St John the Baptist, Mount Bures, CO8 5AS.
All Saints, Middleton, CO10 7LN.
Holy Innocents, Lamarsh, CO8 5ET.
St Barnabas, Alphamstone, CO8 5HS (pictured).
The day starts at 10am at Wormingford. If you would like to join us please contact Mrs Susan Clark-Starr, susanclarkstarr@hotmail.com
Documents